All the information
COVID19
Every day we try to "mask out" the COVID-19 issue, one which we have to deal a lot with, to make your stay as comfortable as possible. Nevertheless, we adhere to the rules of the Federal Office of Public Health (BAG).
As a general rule
People of ages 12 and above are required to wear a mask everywhere in the hotel (except in the rooms). Keep a distance of 1.5 m from other people, even with a mask.
Hands should always be disinfected when entering the hotel, the lift, the wellness area, the restaurants, and the buffet area.
The lift may not be used simultaneously with other groups of guests.
Guests are checked for their certificate at check-in and, depending on their vaccination status, are given a wristband so that the certificate does not have to be shown in the internal restaurants.
If you experience symptoms such as fever, a sore throat, coughing, shortness of breath, chest pain or a loss of sense of smell and/or taste during your stay, we ask that you stay in your room and inform reception immediately by phone. We will be happy to organise a doctor's appointment for you.
Please inform us if you do not wish to have your room cleaned.
In order to avoid large gatherings at peak times when checking out, we ask you to pay the bill the evening before.
In the restaurant
Masks must also be worn in our restaurants. Masks must also be worn when going to the buffet or to the toilet and may only be removed when you are seated. Food and beverages may only be consumed while sitting.
Please wait at the restaurant entrance with your valid certificate plus ID until we take you to your table. Please also disinfect your hands at the restaurant entrance.
Hotel guests without a valid certificate can have their meals delivered to their room at any time.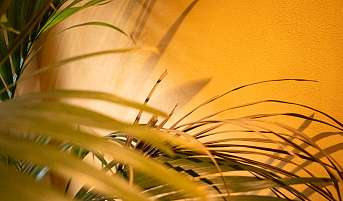 In the wellness area
Maximum 10 people are allowed to be there at the same time. Please book your slot in advance.
Only guests with a valid certificate are allowed to enter.
The distancing and hygiene measures recommended by the BAG must be observed everywhere. Please disinfect your hands before entering the wellness area.
You are not required to wear a mask in the wellness area.
A maximum of 2 people from the same room are allowed to linger in the sauna, the stone bath, the aroma grotto and the relaxation room at the same time. Please stay in one of the rooms for a maximum of 15 minutes so that other guests can also use it.
The wellness area is a nude recreation area. You will receive your bathrobe at reception. Please use your hotel room to change and come to the wellness area with your bathrobe. Towels are kept ready there.